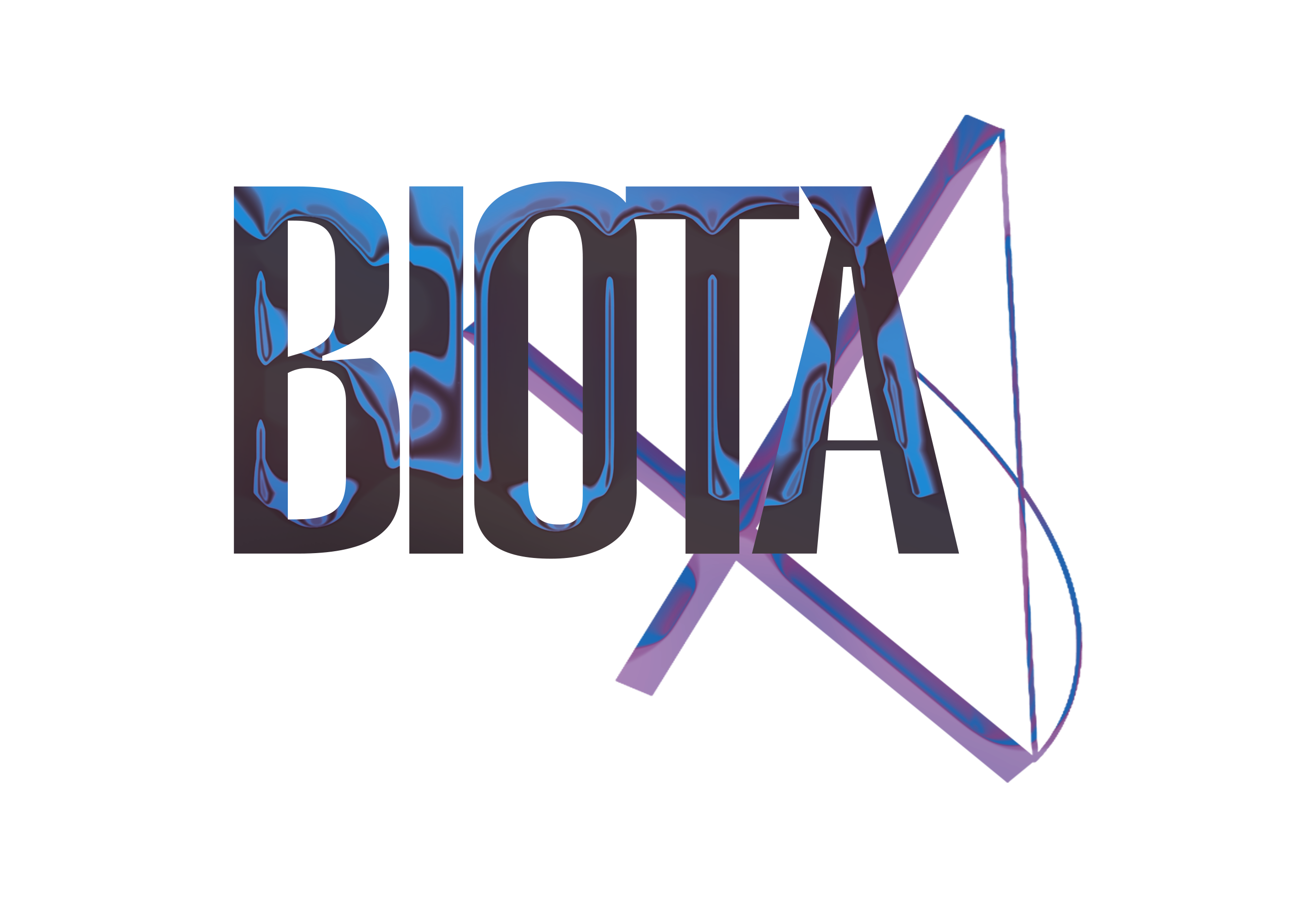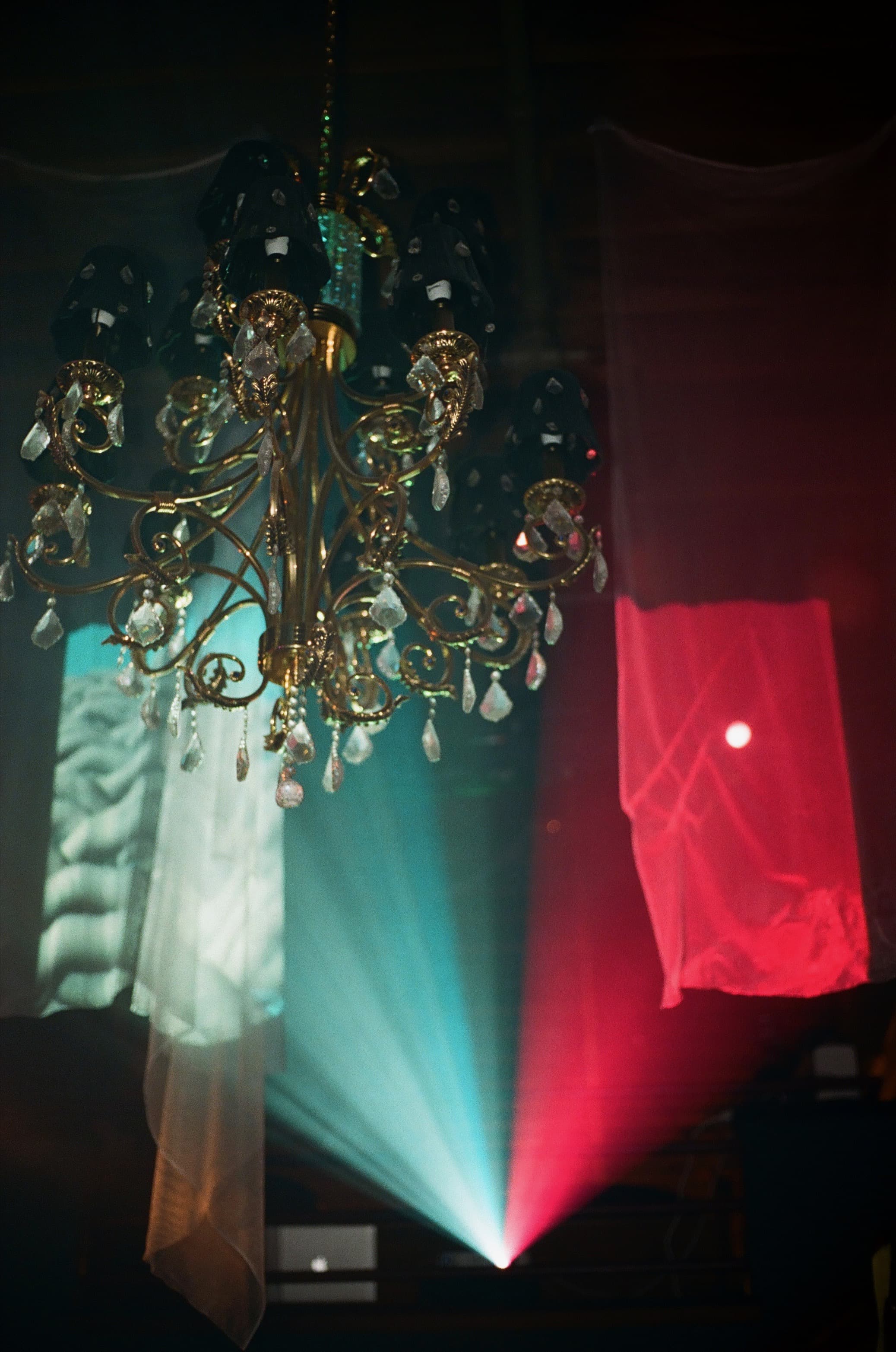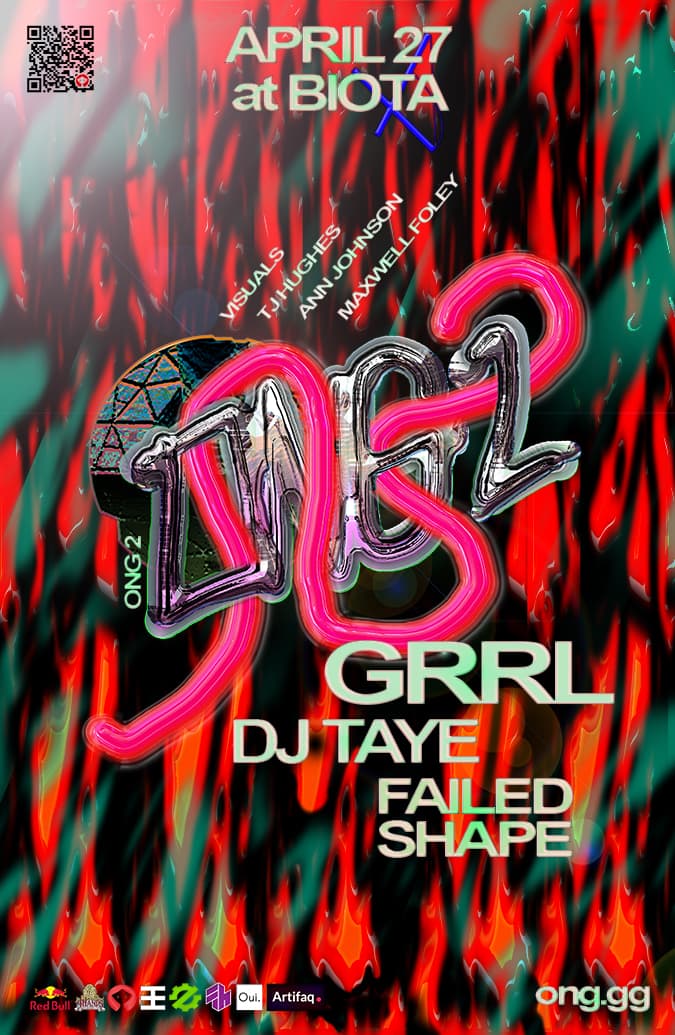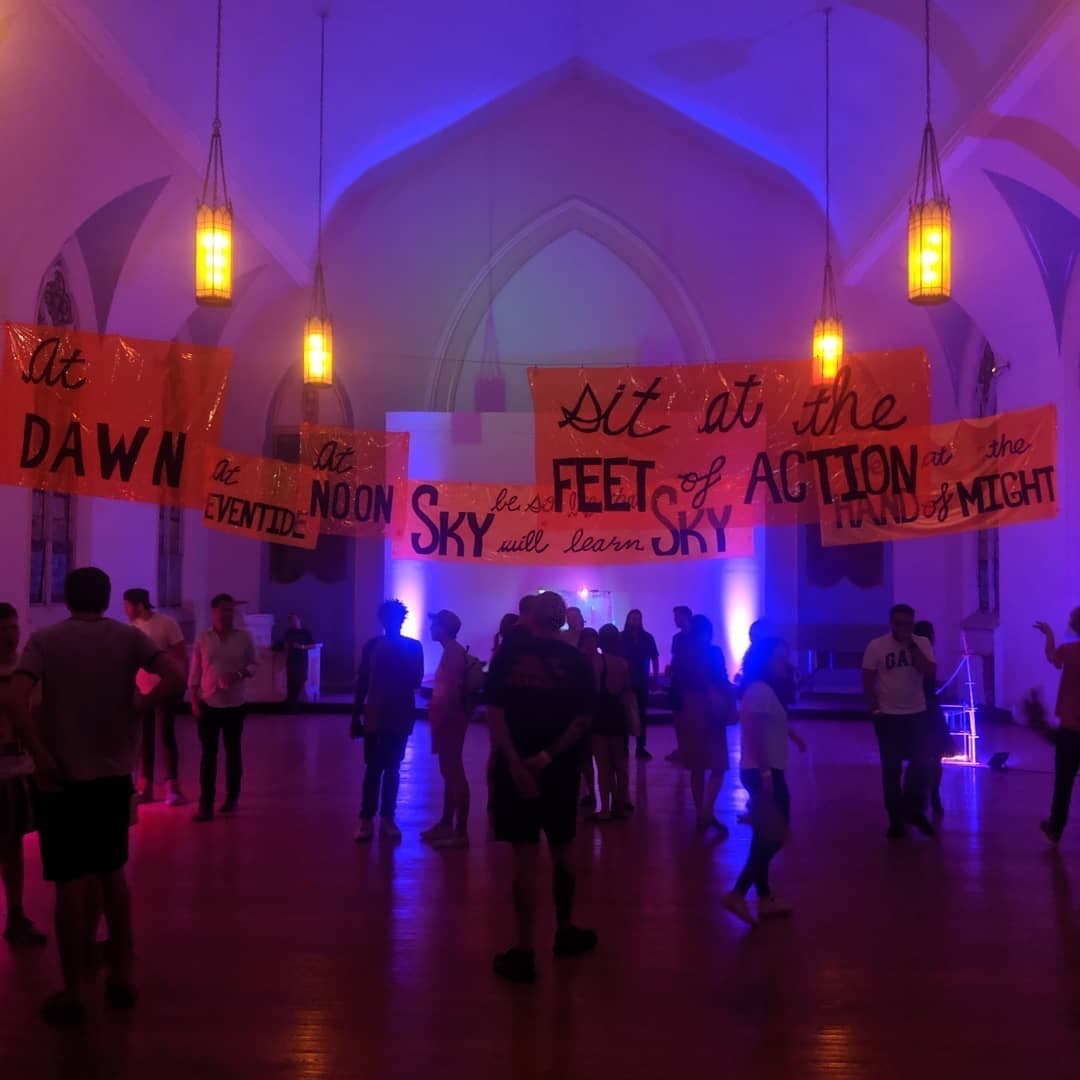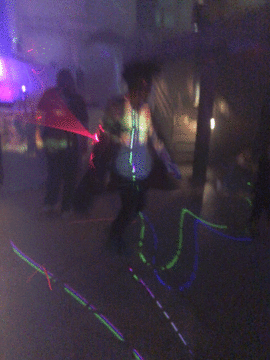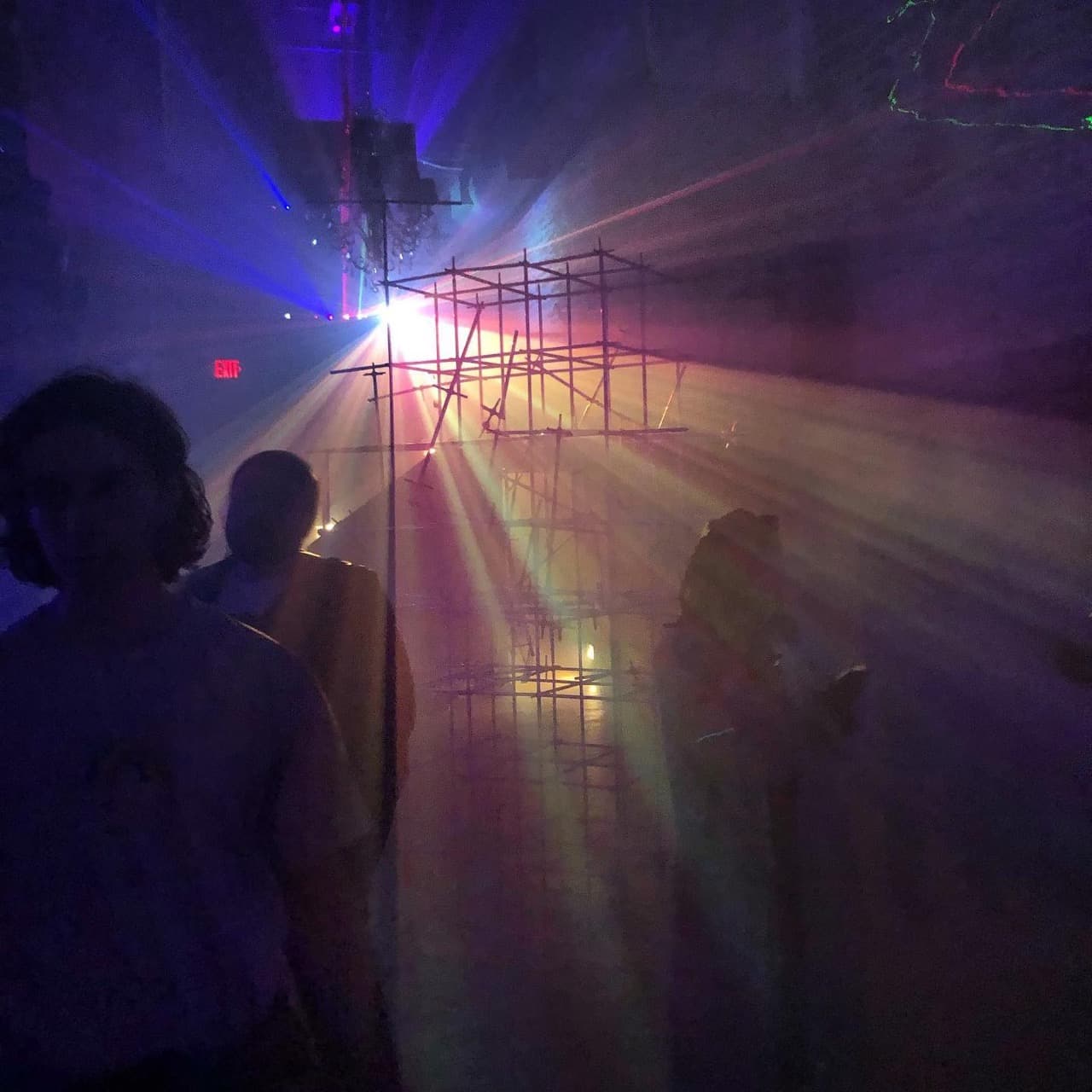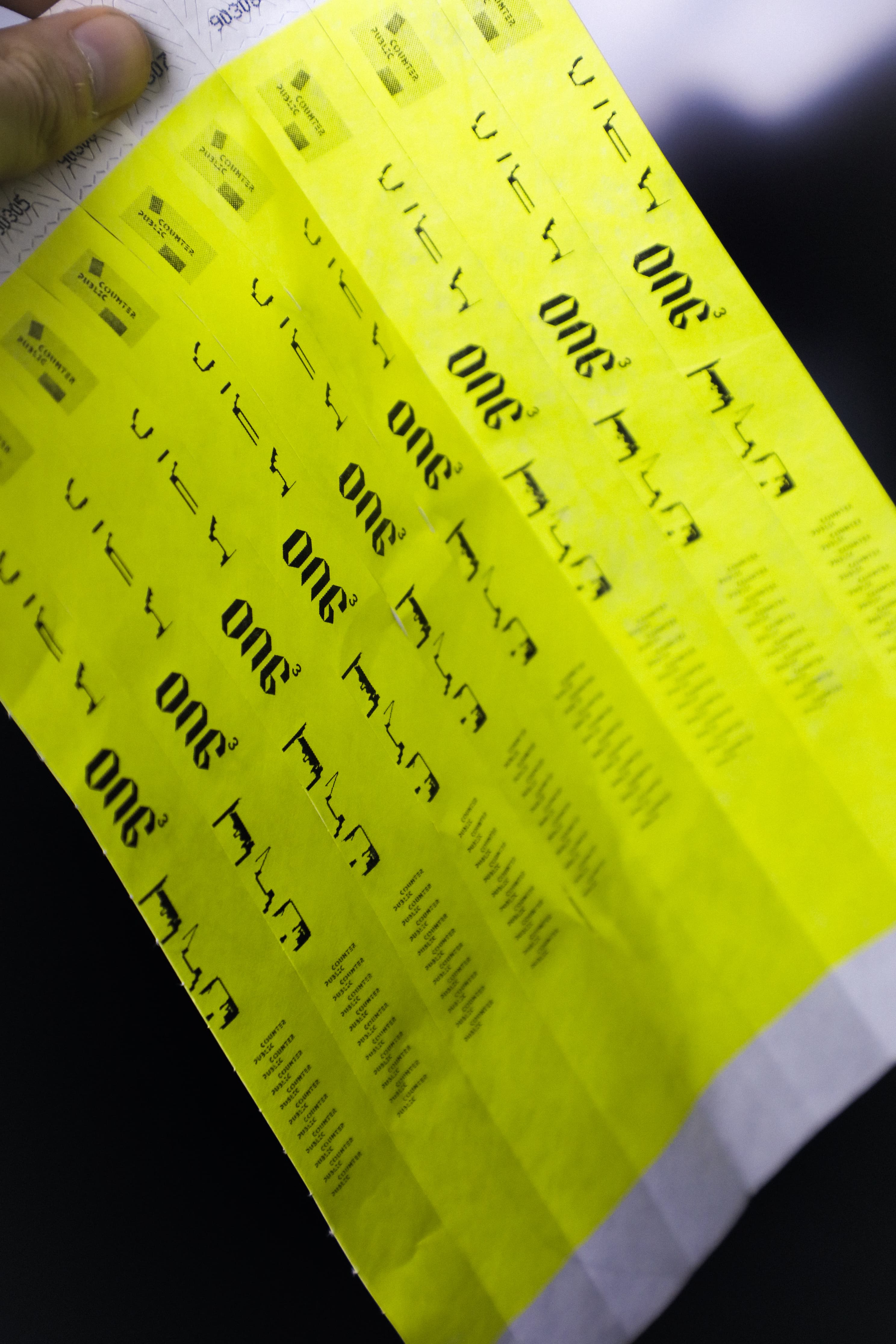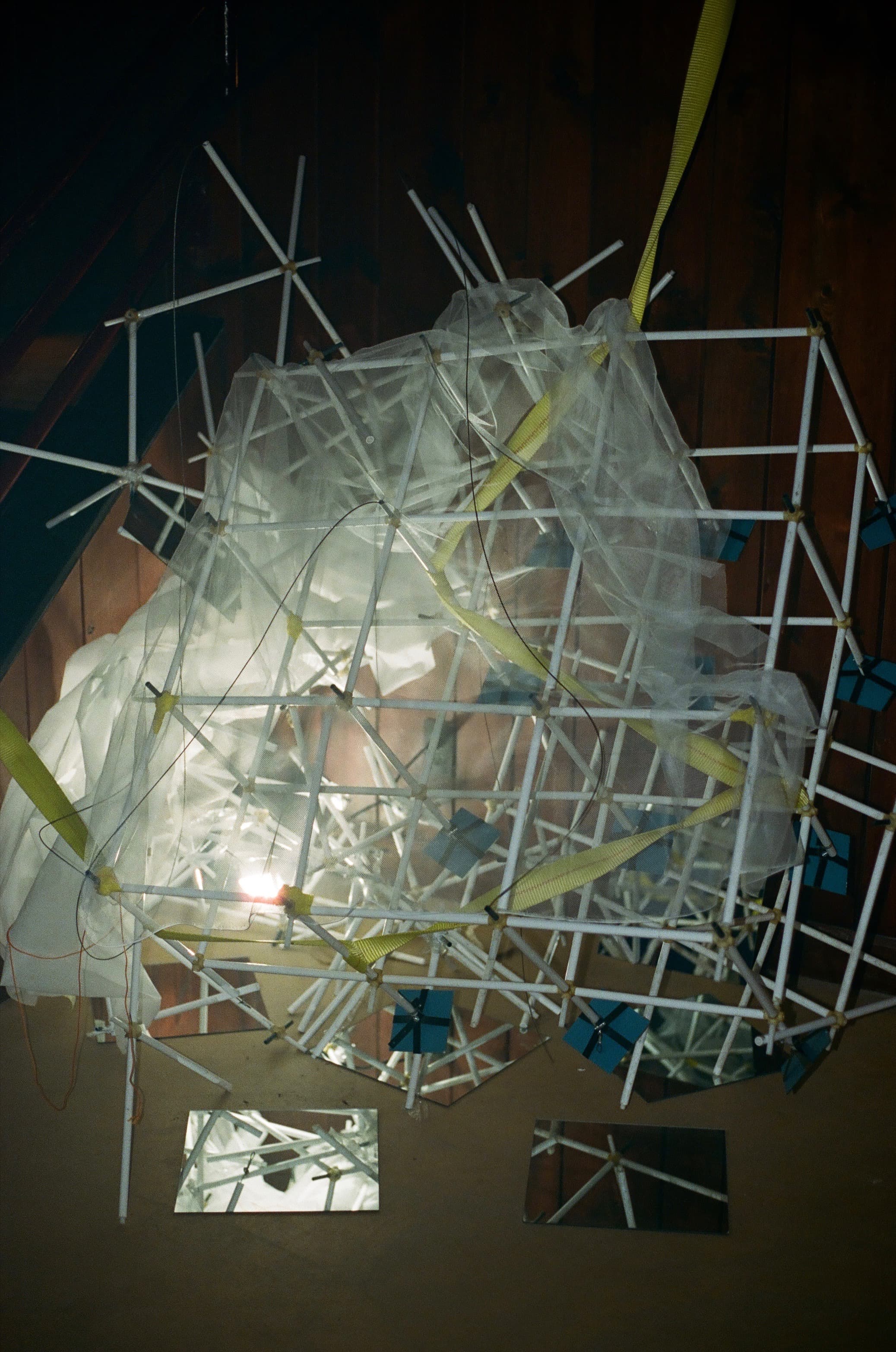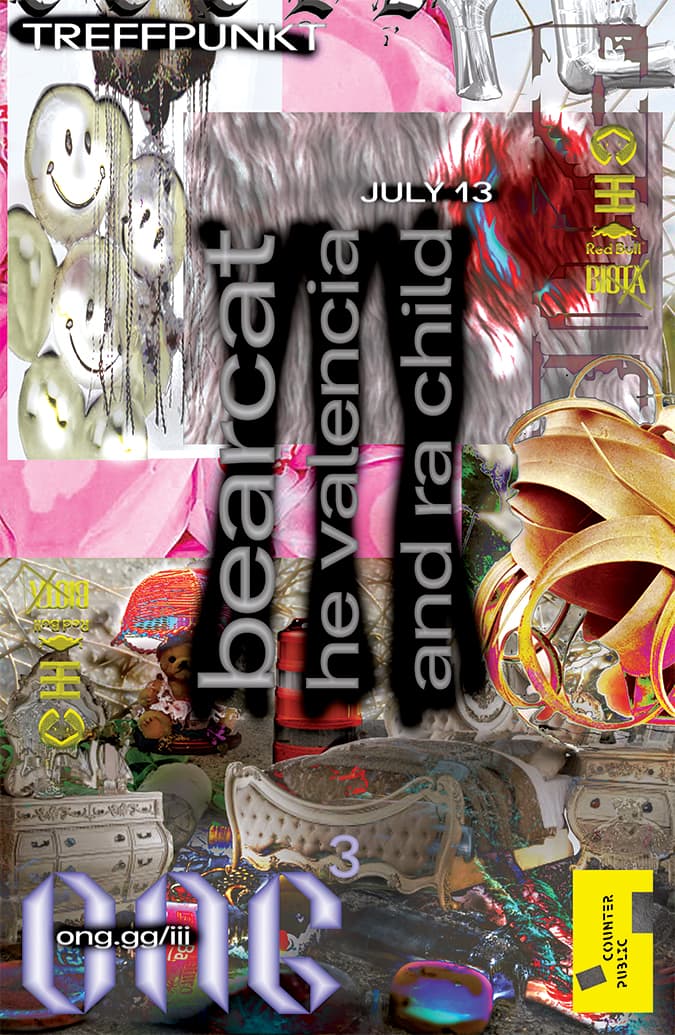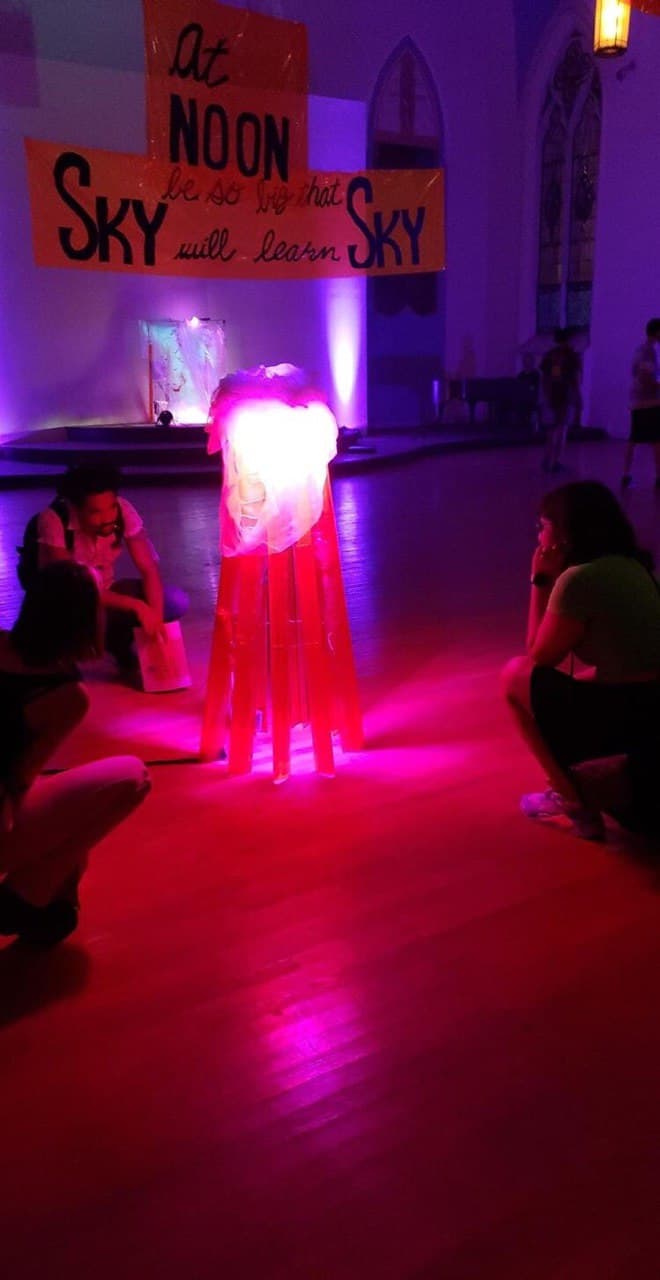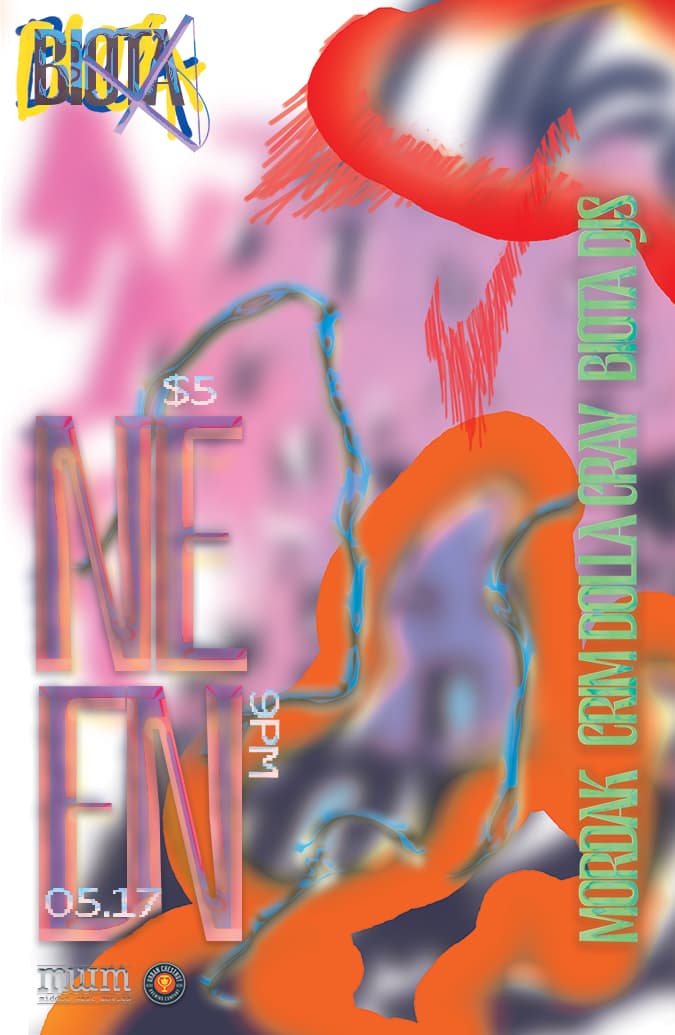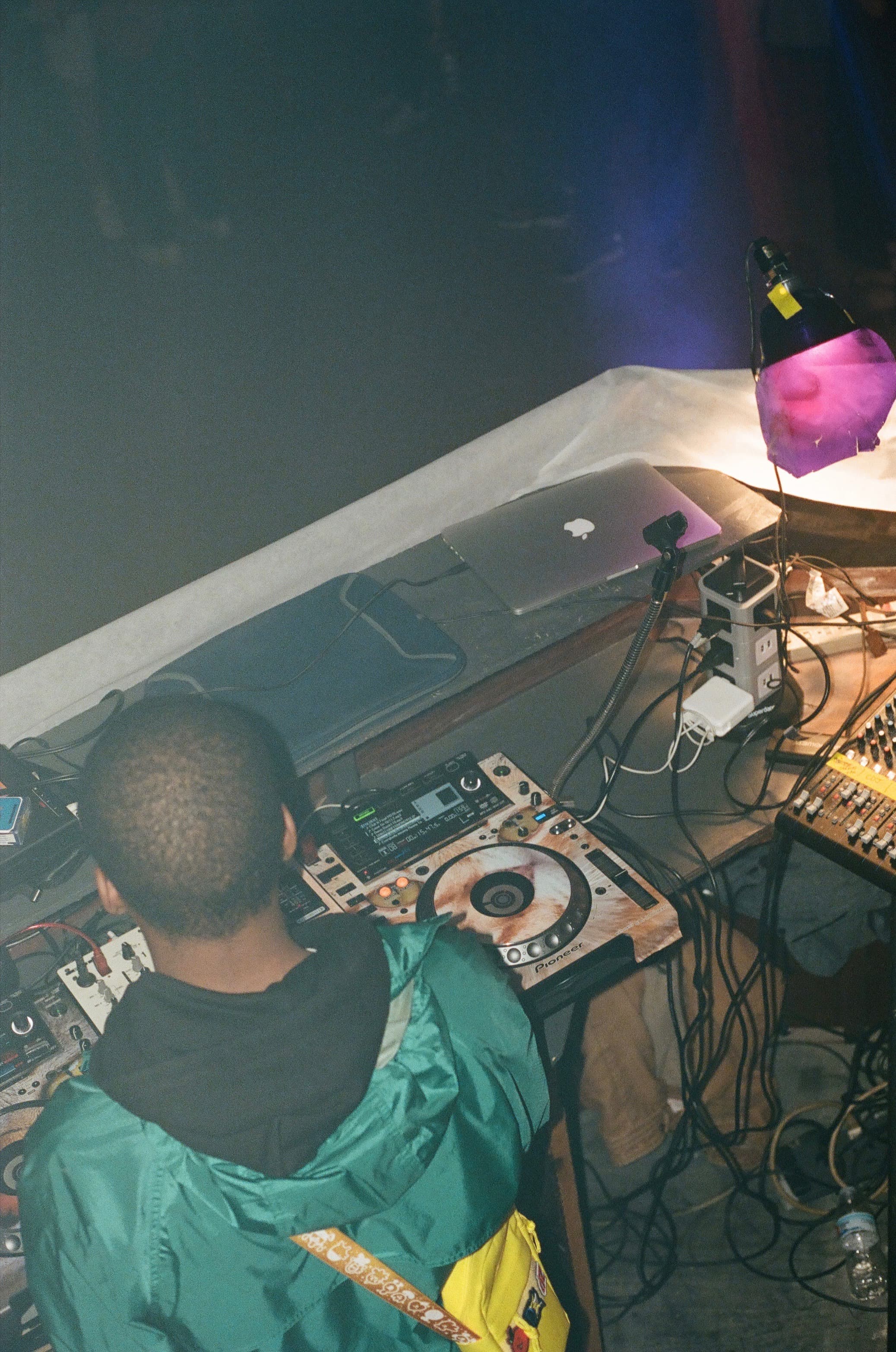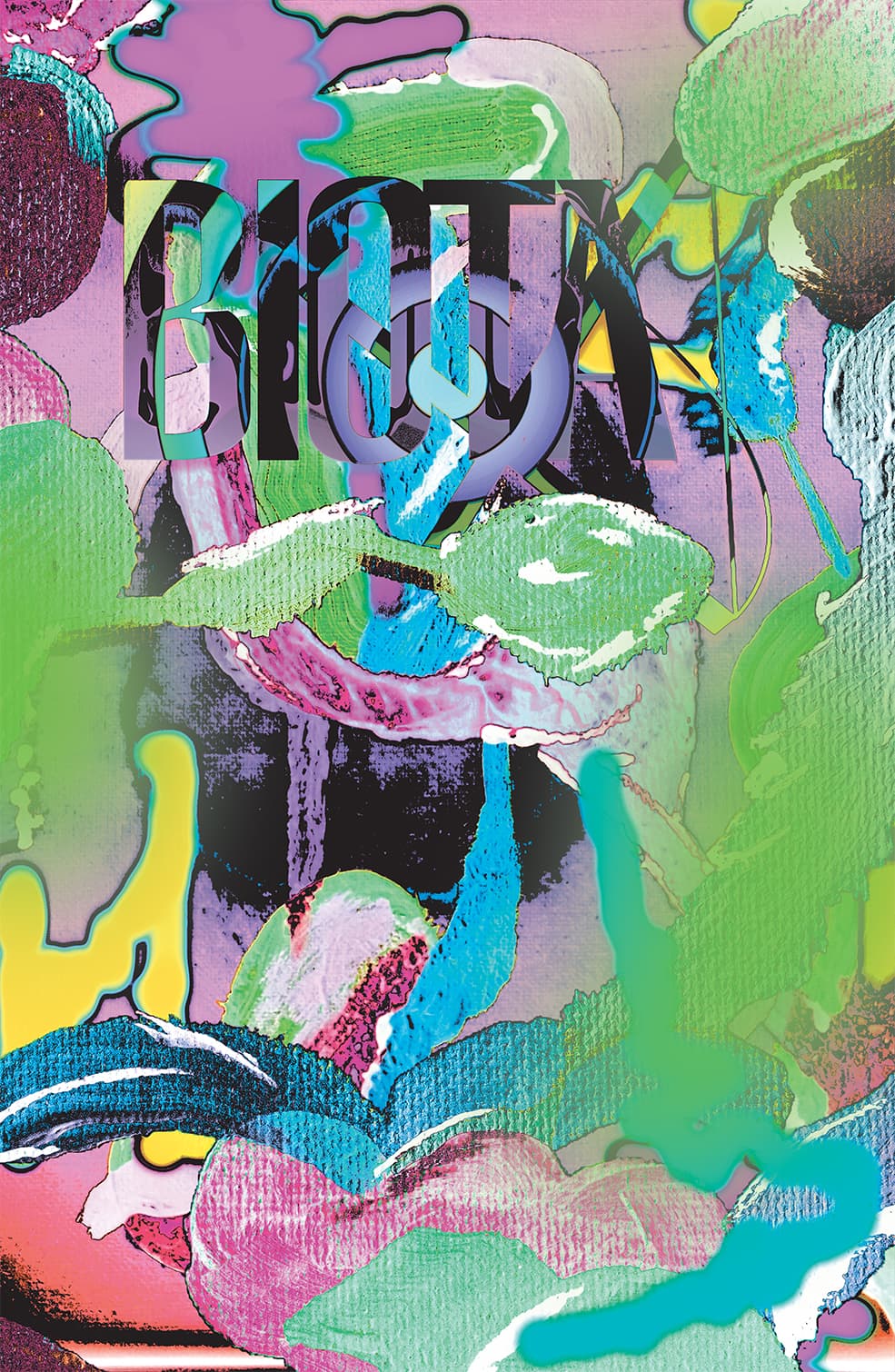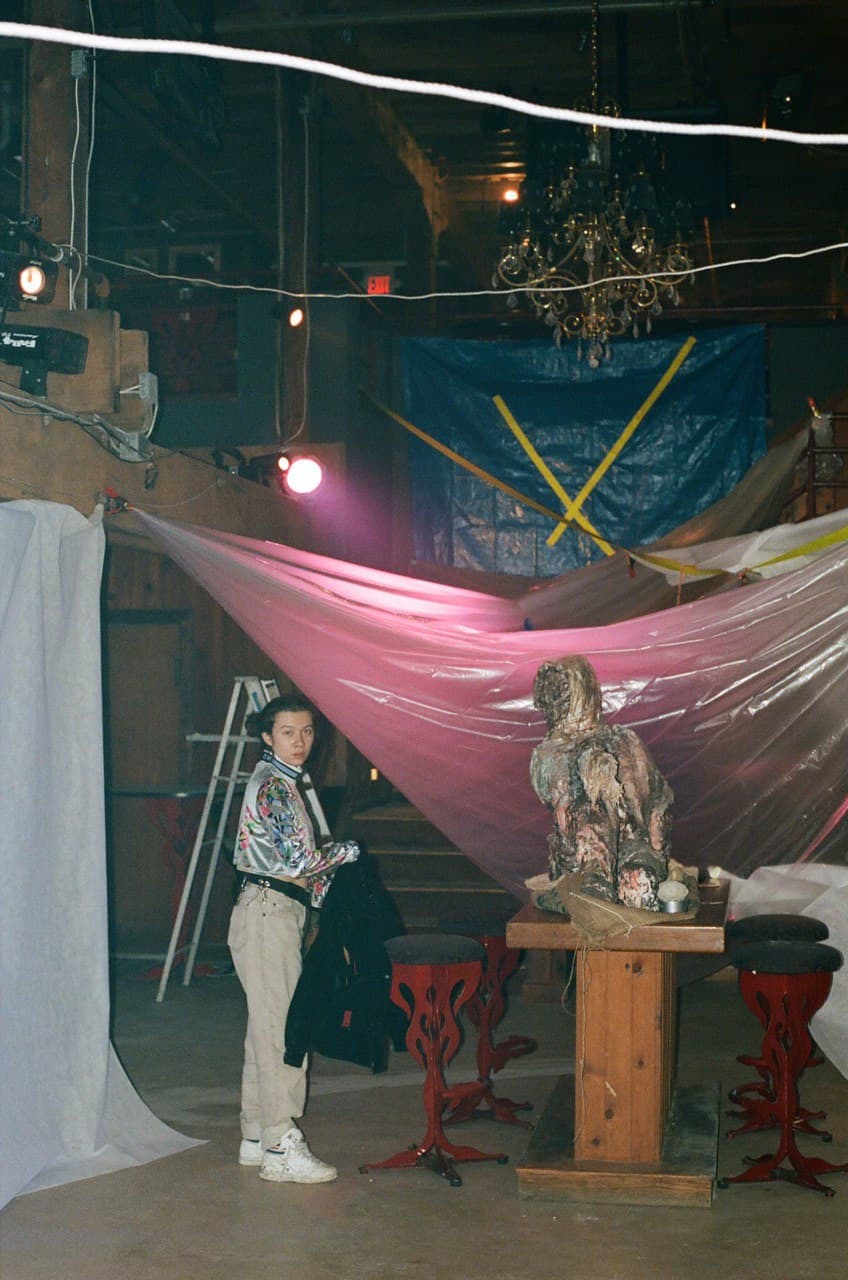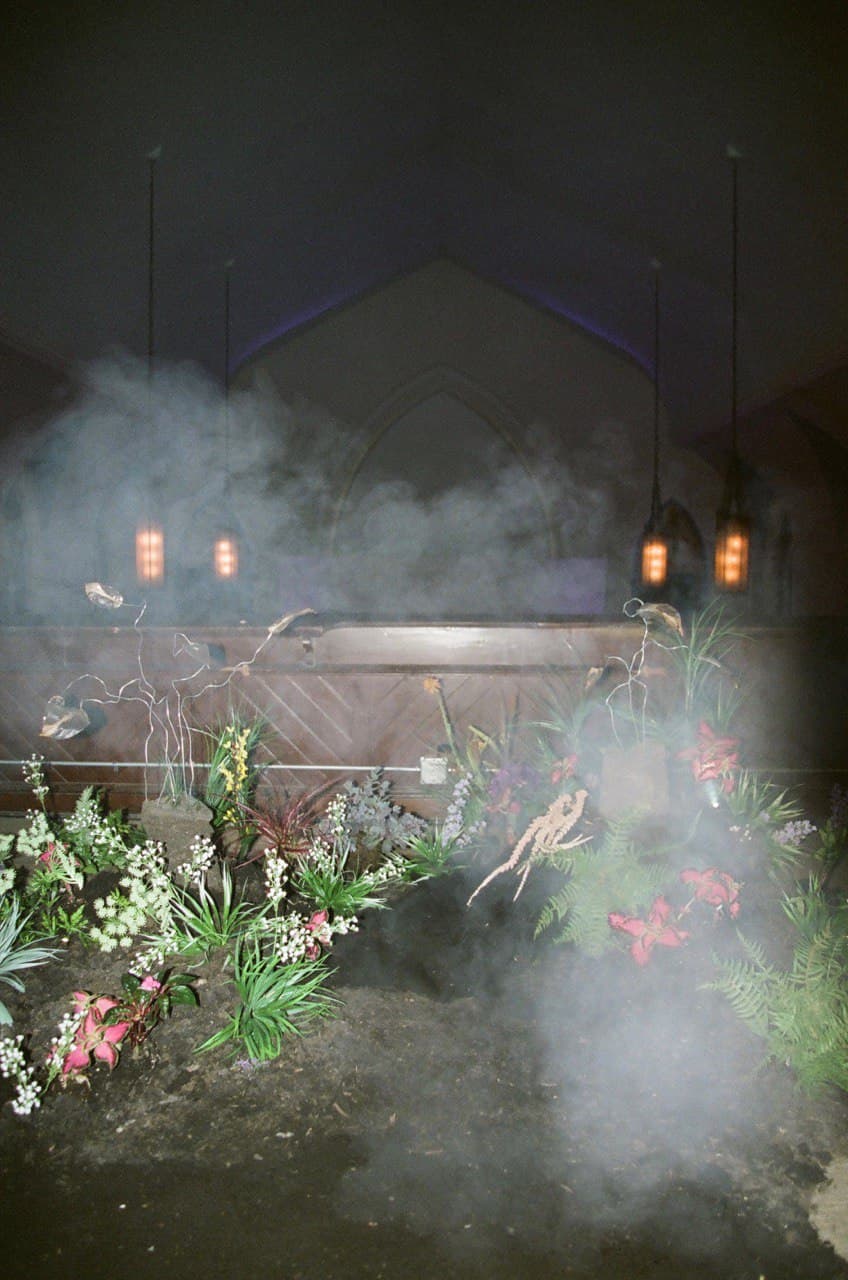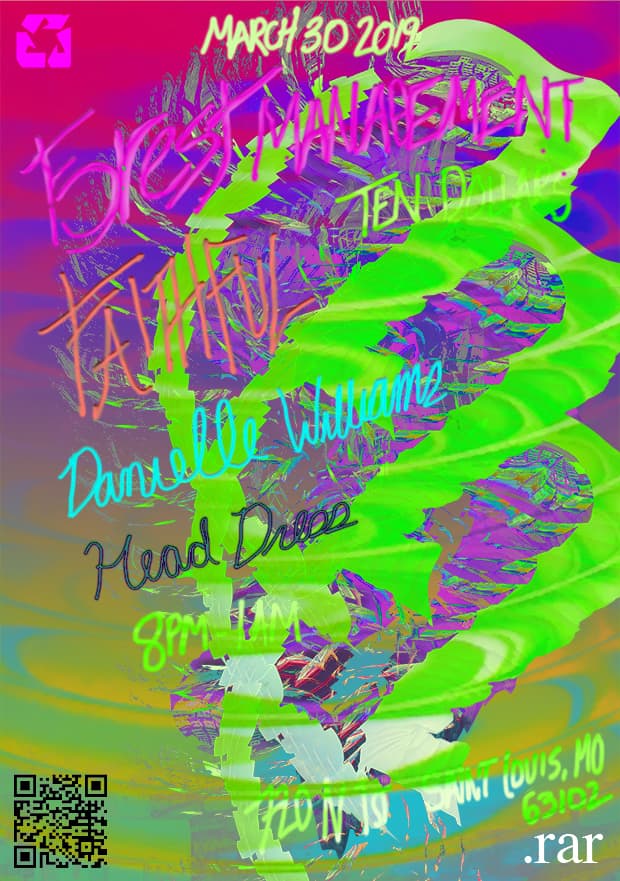 CV
Musical Programming:
[2019.03.30] Biota #1, a show featuring musical performances by Chicago based performers Forest Management (Sound Bath) and Faithful (Hybrid DJ Set), as well as local acts Danielle Williams (Solo Harp) and Head Dress (Live Electronics). Space and lighting design by Biota Crew with solo sculpture installation by Zane Spencer.
[2019.04.27] ONG 2, a collaborative club experience with Fabricatorz Foundation. Daytime hackerspace entitled "Breakspace" inviting technologists and artists to create new works. Performances by GRRL, DJ Taye, Failed Shape, and Biota residents. Installations by Tj Hughes, Ann Johnson, Matt Ruzicka, and Ian Cunningham. Sculptural work and lighting design by Biota Crew.
[2019.05.17] Biota #2, a show featuring a headlining performance by NYC-based DJ and music journalist Neen. Also featuring local DJs Crim Dolla Cray and Mordak (aka John Tamm-Buckle. Closing set by Biota Residents. Installations Lukas Berg, Tj Hughes, and Matt Ruzicka. Lighting design by Biota Crew.
[2019.07.13] ONG 3, a collaborative club experience with the Luminary, their Counter-Public Triennial, and Fabricatorz Foundation. Performances by Bearcat, He Valencia, and Ra Child. Installations by Cauleen Smith, Dwight Portocarrero in collaboration with Matt Ruzicka and Justin Enoch, and a joint sculpture installation by Carter Frerichs and Justin Enoch. Lighting design, interactive projections, and artist curation by Biota Crew.
Public Talks
[2019.05.16] The Future of Club Culture: A Conversation with Nina Posner, a livestreamed talk with Nina Posner presented in conjunction with Venture Cafe. Nina Posner is the manager of label marketing at DFA Records and a freelance music journalist whose work has appeared in Resident Advisor, Crack, Mixmag, The Wire, and more. They run a bi-monthly DJ night in Brooklyn which seeks to offer space for people of marginalized identities to create their own place together in the dance.
[2019.06.13] The Space of Sound: a Conversation with Chandler Ahrens, a livestreamed talk with Chandler Ahrens presented in conjunction with Venture Cafe. Chandler Ahrens is an Associate Professor at Washington University in St. Louis as well as a co-founder of Open Source Architecture (OSA): an international transdisciplinary collaboration developing research and commissioned projects. His focus is on the intersection of material investigations, environmental phenomena, and computational design processes.